THIRD SUNDAY THEOLOGICAL CONDUNDRUMS...
This series of messages came from soliciting questions from the congregation. Of the 15 or so submissions, we voted on five. Between January and June these will be addressed on the third Sunday of the month. Enjoy the journey. These will probably raise more questions than they answer...
March 16 - How can God be loving and sovereign when there is so much pain and suffering in the world?

Guest Speaker: Bill Badke (Assistant Librarian at TWU, research specialist, author, and all around great guy)
(Play)

February 16 - The Relevance of the Rapture (1 Thess 4:13-18; 1 Cor 15:50-58) (Play)
February 2 - Grief and Loss in the Body of Christ: John 11:17-37 (Play)
January 19 - Predistination/Divine Election (Play)
Powered by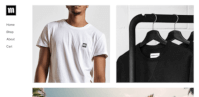 Create your own unique website with customizable templates.